America The Beautiful |:
Our new music teacher, Renae Cross produced this video along with some of her students. The pure sound of children singing is a blessing and we are filled with gratitude to live in America, the beautiful land of corn fields, waving wheat and shining seas. Take a minute and enjoy the video.
---
High School Band - Buckets |: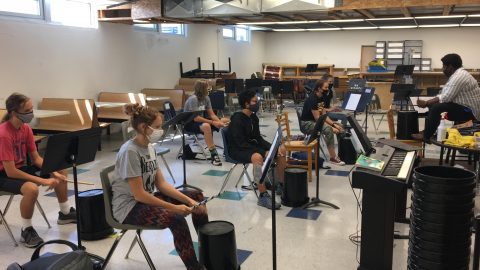 Performance Schedule |:
Concert Etiquette |:
Please remember that students are performing as a part of their final grade for the semester, this is like a test for them, so concert decorum is an important part of the evening.  Ms. Cross would like to give you some pointers about proper Concert Etiquette, click on the video to see some friendly hints.  
Important Reminders about audience etiquette:
 Silence your cell phones.
Do not talk during the performance.
Limit movement in and out of your seat and around the gym during the performance.
Do not shout, whistle or cheer.
Keep small children with you at all times. 
Events |: