College View Academy is a Christian high school with big opportunities to learn and to serve in God's Kingdom. CVA provides Christ-centered, student-focused, and engaged learning — we are a great place for students to find community — as we offer many opportunities for students in arts, in athletics, in robotics, in academics and in serving others.  Our vision is to create a holistic educational experience that builds a solid foundation for eternity.  We strive to teach students to know God and His world through Christ-centered education in order to serve Him in today's society and we encourage students to use their God given gifts in the classroom, in chapel, on the field, in the gym, on stage and in all the other ways that God will lead them.


High School Happenings
College View Academy graduate from the class of 2019, Arian Dovald, recently scored a 34 on his ACT test.  On the ACT, a score of 34 and up places him in the 99th percentile. So by scoring a 34 Arian is in the top 1% of test takers! Arian is currently attending Southern Adventist University pursuing a degree in physics.  He hopes to go on and get his doctorate and then pursue a career in research.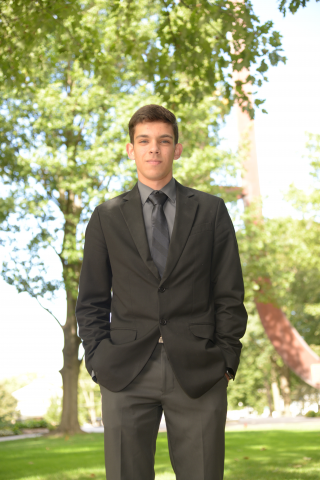 "Whatever you do, work at it with all your heart, as working for the Lord, not for men…"  Colossians 3:23 (NIV) Excellence is about recognizing that everything thing we do is important in the eyes of God, and we must give our all to thank Him for giving us this life.  Work diligently for Jesus.

"The friends that I have made at CVA...they are my forever friends and I look forward to spending eternity in Heaven with them!"     Brian Carlson, Alumnus class of 1994

"I love CVA and I love sharing the love of God with everyone! Being able to pray as a class and at all events is a really special part of our school.  The spiritual connection that everyone has and the power of prayer is so important in everyone's life, that was makes us unique!" Kathy Dalby, retired music teacher