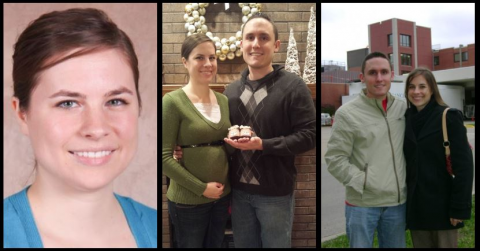 Starla has worked in several different roles at CVA.  Most recently she served in the elementary office, but she is back teaching this year in the 4th grade classroom!  She earned her Bachelor of Science degree in Elementary Education from Union College.   In her free time, Starla loves spending time with her family; working on DIY projects; sewing or enjoying nature. Starla loves working at CVA and spending time with people that are all working towards the same goal; to see our students in Heaven some day!
Want to know a little bit more about Mrs. Powell...keep reading.
What is the best piece of advice you've ever been given?  Marriage is like a triangle.  God, your spouse and you are the three corners.  The closer you are to God, the closer you will be to your spouse.
Complete this sentence: warm weather and time spent with family
My favorite word in the English language is: treasure - because children are a treasure
What's the most inspiring part of your job? helping others have a better day
If I was a superhero, my superpower would be: taking other's problems away
If you were a pasta shape, what would you be and why?  shell - because it's a fun shape
What is the most important thing you learned in High School?  you have to be a good friend to have good friends.

Title: 4th Grade Teacher
 
Contact Information
Email: stpowell@cvak12.org 
Phone: 402-483-1181 ext. 134 

"Guard your heart above all else, for it determines the course of your life."  Proverbs 4:23