Due to Covid-19, the PVA alumni weekend has been cancelled.  Watch for details regarding future events.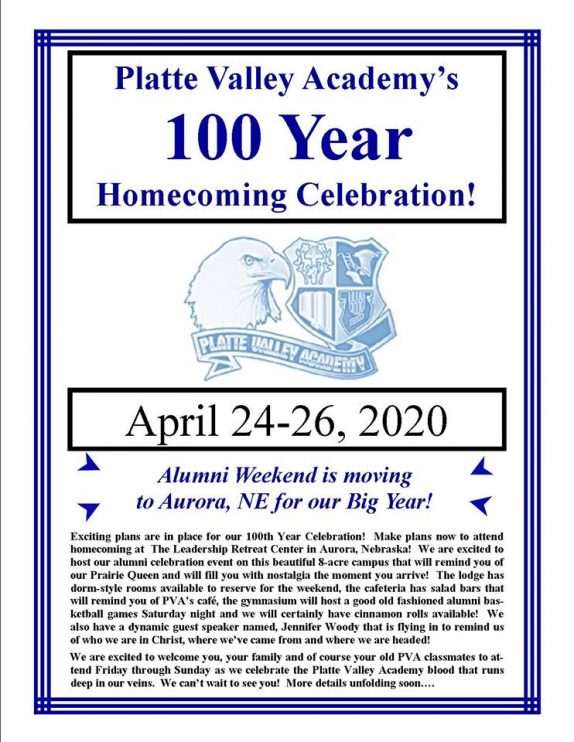 Alumni President - Michele Ray shared this information.
I am so excited to share this BREAKING NEWS on Alumni Weekend 2020 with all of you! I couldn't be more excited to host our big year at the Leadership Center in Aurora, NE! Their campus and facilities gave me such a warm, nostalgic feeling of our PVA campus! I will be sharing LOTS more information going forward but I wanted to share this information now so you all can start sharing it with your classmates! Hold off on the questions for now as I'll be putting out a FAQ document (such as lodging/food/activities) in the near future.
Contact Information 
Michele: micheleray202@msn.com